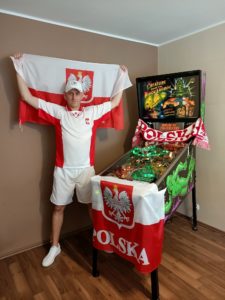 The finals of the third season of the IFPA ICR Pinball Championship were held between 4th seed Marek Ch and 15th seed Kaylee Campbell.
Marek won the match 2 games to 1, taking home $60. Kaylee takes home $35 from her 2nd place finish.
For full details on the ICR, please click HERE.
To join the IFPA ICR Group on Facebook click HERE.
To join our IFPA ICR Discord click HERE and connect with other players to organize IFPA Challenge Matches.