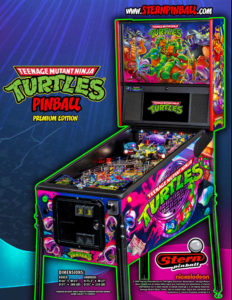 Just a reminder for those with an expiring IFPA Stern Reward for the 2021 season, any orders not placed before year end will expire. Contact us at ifpapinball@gmail.com if you're interested in redeeming.
Pricing through the rewards program will be increasing for any games shipped after the end of this calendar year. For anyone looking to redeem their reward for a game that can ship before year end, Stern currently has some stock of Teenage Mutant Ninja Turtles Premium that are available at the current 2022 rewards pricing.
Detailed rules for the Stern Rewards Program, including an updated list of qualifiers, and updated list of rewards available can be found HERE.