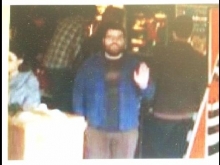 The IFPA is pleased to announce that our Player of the Month for December 2016 is John Delzoppo from Cleveland, OH. John earned a total of 165.15 WPPR points in December. This included the following results:
John will be the top seed in the upcoming Ohio State Pinball Championship.
The rest of the top 5 for the month of December included Steven Bowden from Franklin Township, NJ with 140.92 WPPR points, Chris Chinn from Seattle, WA with 122.81 WPPR points, Greg Poverelli from New York with 102.68 WPPR points, and Francesco La Rocca from New York with 100.13 WPPR points.
Congratulations to John and the other top WPPR point earners of the month!