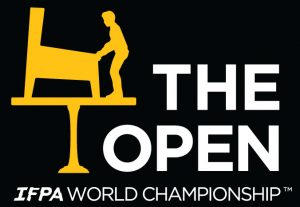 With the existing IFPA World Pinball Championship using the World Pinball Player Rankings process to qualify players, we have been interested in bringing the opportunity for anyone to earn the "World Pinball Champion" title in a true open-to-all event. It's with that THE OPEN was created.
The IFPA is excited to partner with It Never Drains in Southern California (INDISC) to make this new World Pinball Championship event possible.
2020's THE OPEN is scheduled for February 3-6, 2022 at The Riverside Convention Center in Riverside, CA as part of the 10th annual "It Never Drains in South California Pinball Tournament". For details visit the INDISC website HERE.