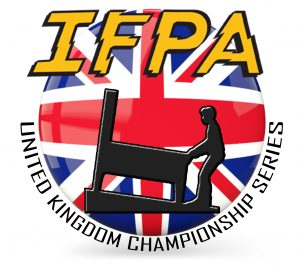 Pinball players in the UK are now able to participate in an exciting new nationwide contest, with the launch of the IFPA UK Championship Series.
All the results from IFPA-sanctioned tournaments within the UK during the calendar year will count towards the IFPA UK Championship Series, including every main and side tournament.
At the end of the year, the 20 top-ranked players will qualify for the national Series Final to be held the following January or February.  The Series Final will take place in different parts of the country each year, and will feature cash prizes to be won in every round, as well as cash and trophies for the top four players.
Every result from UK tournaments played so far this year has already been included in the rankings, giving the remaining tournaments an extra level of excitement with those qualifying places for the Series Final at stake.
The IFPA UK Championship Series was devised by Craig Pullen and Greg Mott, and realised with the assistance of the IFPA's Country Director, Martin Ayub.