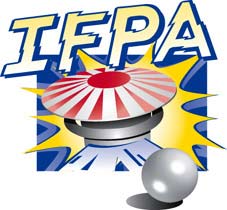 The 2nd annual IFPA Women's World Pinball Championship is scheduled for March 16th, 2017 at FUN Billiards in Mesquite, TX.
Featuring 16 of the world's greatest female players, the IFPA Women's World Pinball Championship is the most prestigious women's tournament in competitive pinball.
We will be using our World Pinball Player Rankings as of January 1st, 2017 to determine 16 qualifiers for the championship. The current IFPA Women's World Rankings are available HERE.
LIVE REGISTRATION:
1 Robin Lassonde (Attending)
2 Helena Walter (Attending)
3 Louise Wagensonner (Attending)
4 Zoe Vrabel (Attending)
5 Anna Wolk (Attending)
6 Julie Gray (Attending)
7 Beth Senturia (Attending)
8 Sunshine Bon (Attending)
9 Sarah Schudel (Attending)
10 Danielle Peck (Attending)
11 Hannah Holmberg (Attending)
12 Keri Wing (Attending)
13 Priyanka Kochhar (Attending)
14 Maya Nigrosh (Attending)
15 Heather Kendrick (Attending)
16 Mary Mac (Attending)
Additional details of the tournament can be found below.
I. Competition Details
1. How to qualify
Unlike most tournaments where the qualification process takes place over a couple of days, qualifying for the IFPA Women's World Pinball Championship takes place all year. Utilizing it's World Pinball Player Rankings, the IFPA will use the January 1st, 2016 rankings to determine the qualifiers for the 2016 IFPA Women's World Pinball Championship. The tournament field will consist of 16 players in total. For players that cannot attend, spots will be filled by going down the WPPR rankings list.
2. Fees
A one time entry fee of US$50 per player is to be prepaid prior to the event with 100% of that entry fee being paid back as cash prizes for the top 4 finishers. Players are also responsible to pay for coin drop for games played.
3. Prizes
The tournament features a guaranteed package of cash prizes. In the event of an overrun beyond expenses, tournament revenue will be retained to finance the next IFPA event. In the event IFPA discontinues its events or is disbanded, any such retained revenue will be donated to charity.
The guaranteed prize package is as follows (based on 16 players):
1st Place –> $1750 cash + Trophy + Official Stern Pinball Topper ($500 value) + Title of "Women's World Pinball Champion"
2nd Place –> $200 cash
3rd/4th Place –> $100 cash each
4. Schedule
10am-11am –> Practice Session
11am-10pm –> Matches will be played continuously until the tournament is finished
II. Format of Matches
1. Seeding of finalists
Once all participants are finalized, the players will be seeded based on their WPPR rank at the end of the calendar year.
2. Machines Chosen
Any game available for the IFPA Pin-Masters is eligible to be played, unless otherwise noted by the IFPA.
3. Head-to-Head Single Elimination Format
Players will be placed in a single elimination bracket once the seedings have been completed. Click HERE for an example bracket.
Each match will be a best-of-seven. The higher seeded player will have choice of machine or position for the 1st game, with the loser of each subsequent game having choice of machine or order, until someone has won 4 games. A machine may not be played more than once in the same match unless there are less than 7 machines available. If that is the case, only after all machines have been chosen can either player select that game to be played for a second time within the same match. Once a player verbally announces their game choice, or chooses position, that decision will be locked in and cannot be changed.
Each player will have the opportunity for 30 seconds of practice time before starting every game of every match. This is to ensure that both players have a chance to get familiar with the machine.
The winner of the match advances to the next round, while the loser is eliminated.
The 3rd/4th place Consolation Final will not be played. Both players will be considered finishing in 3rd place.
4. Winners
Winners will receive cash prizes as cash or check during an awards ceremony shortly following the conclusion of all final rounds. Winners need not be present to receive prizes; prizes will be supplied via postal mail if necessary. All taxes are the sole responsibility of winners. Certain tax forms may need to be completed, as directed by tournament officials. All decisions by tournament officials regarding winners and prizes are final.
First Place will also receive the title "Women's World Pinball Champion". This title remains in effect until the next annual IFPA Women's World Pinball Championship, or will expire after two years if the IFPA Women's World Pinball Championship is discontinued.
III. Rulings and Malfunctions
All rulings and malfunctions will be based on the rules for the IFPA World Pinball Championship. Those are available HERE, starting at Paragraph V. Please ignore any sections above this as that relates to the format of the World Championship.