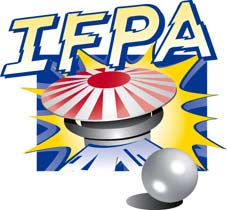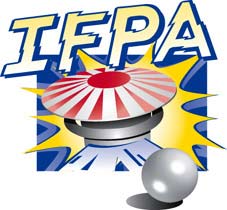 The 2023 IFPA Women's World Championship 

Key Changes from Previous Years
Expanded field:

The previous 24-player field is replaced by a 32-player field with 16 competitors based on open event performance and 16 competitors based on women's event performance.

New format:

The previous

best-of-7 single elimination bracket is replaced by a modified version of

the IFPA World Pinball Championship (IFPA WC) format

; this includes 8 sessions of match play after which the top half

of the field will move to a best-of-7 single elimination bracket.

Scheduling:

The championship will be held March 18-19, 2023 at Dead Flip Studios in Chicago, Illinois.

Reserved spot:

A spot to compete at the IFPA WC will now be reserved for the highest finisher at the IFPA Women's World Pinball Championship who did not qualify for the IFPA WC through the automatic bid process. 

Information about the event can be found below. This page will be expanded as further details are finalized.
I. Competition Details
Date and location
March 18-19, 2023 at Dead Flip Studios in Chicago, Illinois.
How to qualify
Unlike most tournaments where the qualification process takes place over a couple of days, qualifying for the IFPA Women's World Pinball Championship takes place all year. Utilizing its World Pinball Player Rankings (WPPR) and Women's World Pinball Player Rankings (WWPPR), the IFPA will use the January 1st, 2023 rankings to determine the qualifiers for the 2023 IFPA Women's World Pinball Championship. The tournament field will consist of 32 players in total. For players that cannot attend, spots will be filled by going down the WPPR and WWPPR rankings lists. 16 players will come from the main WPPR rankings list, and 16 players will come from the WWPPR rankings list. 
Fees
Fees TBD.
Prizes
Prizes TBD.
Schedule
Schedule TBD.
II. Tournament Overview
Seeding of finalists
Once all participants are finalized, the players will be seeded based on their WPPR/WWPPR rank at the end of the calendar year. Players qualifying based on open events will be the odd-numbered seeds (1, 3, 5, etc.), while players qualifying based on women's events will be the even-numbered seeds (2, 4, 6, etc.). Players who qualify under both systems will be assigned their highest possible seed.
Machines 
Information about the tournament bank TBD.
The game list will be published prior to the tournament so participants have plenty of time to get familiar with game rules and develop a strategy beforehand.
First Round: Four-Player Match Play
The first round will consist of 8 sessions. Players will be divided into groups of 4 and will play one machine chosen at random from each era. Scoring will be 7-5-3-1 for all matches. Following each session, players will be put into new groups based off of the most up to date standings.
Session 1 & 2 seeding TBD.
At the conclusion of the 8th session, 16 players will advance to the final round.
Second Round: Head-to-Head Single Elimination
The top 16 players from the First Round will be seeded based on their 8 session point total, and put into a bracket. Players seeded 1-4 will receive 2 byes, while players seeded 5-8 will receive 1 bye through the initial match play round. Players seeded 9 through 16 will battle in the initial round to see who advances to play those players seeded 5 through 8. Final rounds will be a single-elimination tournament. Information about players' machine choice TBD. Winner advances to the next round, while the loser is eliminated.
Winners
Winners will receive cash prizes as cash or check during an awards ceremony shortly following the conclusion of all final rounds. Winners need not be present to receive prizes; prizes will be supplied via postal mail if necessary. All taxes are the sole responsibility of winners. Certain tax forms may need to be completed, as directed by tournament officials. All decisions by tournament officials regarding winners and prizes are final.
First Place will also receive the title "Women's World Pinball Champion". This title remains in effect until the next annual IFPA Women's World Pinball Championship, or will expire after two years if the IFPA Women's World Pinball Championship is discontinued.

III. Rulings and Malfunctions
All rulings and malfunctions will be based on the rules for the PAPA/IFPA ruleset. Those are available HERE.