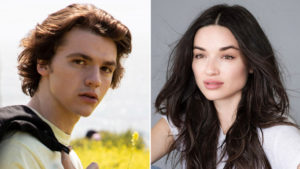 Joel Courtney (Kissing Booth, Super 8) and Crystal Reed (Swamp Thing, Teen Wolf) have signed on to star in Pinball: The Man Who Saved the Game for MPI Original Films.
The dramatic comedy produced by MPI is based on the true story of writer and pinball wizard Roger Sharpe, chronicling his journey to overturn New York City's 35-year ban on pinball.
Click HERE to read the entire press release.