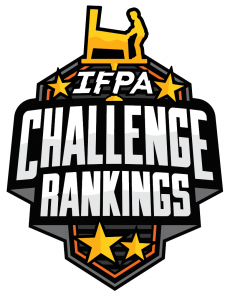 June 2020 featured the launch of the new IFPA Challenge Rankings (ICR) system.
The first month of ICR play saw 326 players participate in nearly 4000 matches during June!
Travis Hockemeyer from Fort Wayne, Indiana finished the month ranked #1.
A reminder that the top 64 ranked players as of 1/1/21 will qualify for the inaugural ICR Championship.
For full details on the ICR, please click HERE.
To join our IFPA ICR Discord click HERE and connect with other players to organize IFPA Challenge Matches.