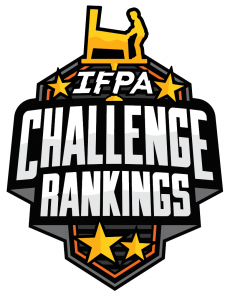 In order to provide a competitive alternative while we aren't sanctioning events for WPPR points, the IFPA is proud to announce the implementation of the IFPA Challenge Rankings (ICR) for all players. In partnership with MatchPlay.Events, the ICR will be based on the results of official IFPA Challenge Matches held between any two players around the world. Through the results of these official IFPA Challenge Matches, we will be calculating a player's ranking within the ICR.
In conjunction with the launch of the ICR system, we're also announcing the inaugural IFPA Challenge Rankings Championship. The top 64 eligible players in the ICR as of January 1, 2021, will advance to the Championship Finals. The IFPA will be funding the ICR Championship prize pool with $1 for every player ranked in the ICR up to $1000.
For full details on the ICR, please click HERE.
To join our IFPA ICR Discord click HERE and connect with other players to organize IFPA Challenge Matches.
Looking forward to kicking this off on June 1st! Best of luck to anyone participating. Any questions don't hesitate to reach out to us HERE.