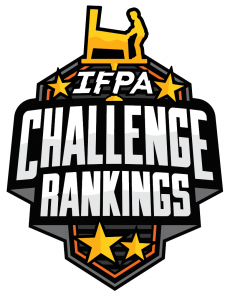 The IFPA Challenge Rankings (ICR) system is now through 3 months of action.
58 new players participated during September, bringing the total to 637 players ranked in the system.
2,246 challenge matches were played during September, bring the total to 13,197 matches!
September ends with a new ICR #1, Bill Mason from Huntersville, NC!
A reminder that the top 64 ranked players as of 1/1/21 will qualify for the inaugural ICR Championship.
For full details on the ICR, please click HERE.
To join our IFPA ICR Discord click HERE and connect with other players to organize IFPA Challenge Matches.