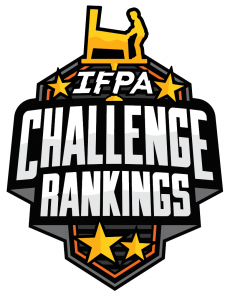 The IFPA Challenge Rankings launched yesterday, with 22 unique players competing in 53 official IFPA Challenge Matches.
The first published standings of the ICR is available HERE.
A reminder that the IFPA will be looking at any eligible player that wins an official IFPA Challenge Match between now and June 7th at 8pm CST. We will select 5 of those winners at random for inclusion in the Stern Rewards Program.
For full details on the ICR, please click HERE.
To join our IFPA ICR Discord click HERE and connect with other players to organize IFPA Challenge Matches.