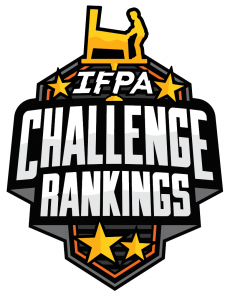 173 players participated in 3,756 matches in Season #3 of the IFPA Challenge Rankings (ICR) system from 4/1/21 through 6/30/21, with 64 qualifiers now advancing to the ICR Championship.
Fuji Eng from Victoria, BC, Canada enters the Championship as the top seed, battling for his share of $173 in prizes.
The first round of the playoffs will be held between now and July 9th. Follow along the progress by checking out the playoff bracket HERE.
For full details on the ICR, please click HERE.
To join our IFPA ICR Discord click HERE and connect with other players to organize IFPA Challenge Matches.