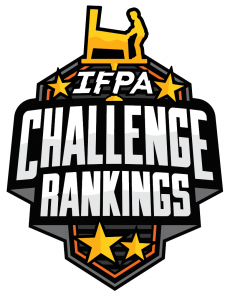 The first ICR Pinball Championship is down to the final 4!
Congrats to the follow players that have advanced to the semifinals:
Bill Mason, Escher Lefkoff, Ian Harrower and Zachary Frey
Follow along the progress by checking out the playoff bracket HERE.
In addition, qualifying for the 1Q21 ICR Pinball Championship is underway! This first season of 2021 will be based on activity from the start of the year, and we will lock in those qualifying standings as of April 1, 2021. The IFPA will continue to contribute $1 per player to the prize pool for each season we continue to run the ICR Pinball Championship.
For full details on the ICR, please click HERE.
To join the IFPA ICR Group on Facebook click HERE.
To join our IFPA ICR Discord click HERE and connect with other players to organize IFPA Challenge Matches.