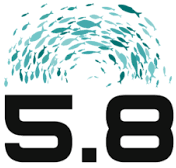 Since the release of WPPR v5.7 for the 2022 season, the IFPA has continued investigating ways to make the World Pinball Player Rankings more accurate for how we rank players across the globe.
These latest changes will be incorporated into WPPR v5.8 which will be implemented starting January 1, 2023.
Updated TGP rules

Events now have the ability to grade out to 150% value versus the previous 100% max value that was in place. This will give some additional events that go 'above and beyond' with respect to the number of games played for their league or tournament. Previously 25 meaningful games played at 4% each would hit that 100% max. This will now be 38 meaningful games played at 4% each to hit this new 150% max.

Event Value increases for various classes of events

Majors –> Previously the IFPA World Pinball Championship, PAPA World Pinball Championships, European Pinball Championships, Pinburgh Match Play Championship and THE OPEN had an event weight of 150%. This will be increased to 200% for 2023.
IFPA Championship Series events –> This classification of event will have an event weight of 150% for 2023. This includes the following events:
– Any IFPA Country Championship Series final, Any IFPA State and Provincial Championship final, IFPA North American Pinball Championship, Any IFPA European Championship Series event along with the ECS Final, IFPA Pin-Masters Championship, IFPA Heads-Up Pinball Championship, IFPA Power100 Championship, Stern Pro Circuit Final
Updated rules for IFPA Certified events

Increased event weight for IFPA Certified event weight to 125%. Addition of IFPA Certified+ tournaments with an event weight of 150%. Updated criteria of eligibility:
a) 128 rated player minimum – This is only needed for IFPA Certified+ events. There is no player minimum for the 125% boost level.
b) Limited Herb/Card – minimum 24 attempts with minimum best 12 games being counted, minimum 20 hours of qualifying time.
c) Unlimited Herb/card – minimum 20 hours of qualifying time, minimum 5 games being counted.
d) Match Play formats (4-player groups) require minimum of 20 qualifying games.
e) Head to head formats require minimum of 40 qualifying games.
f) 24 finalists minimum (up from 16)
g) No other qualifying formats eligible (Flip Frenzy, Pin-Golf, etc)
h) No player may receive a bye beyond the round of 16 finalists.
i) Maximum length of the tournament is 4 consecutive days.
j) Finals for the top 24 cannot start on the same day that Qualifying starts.
k) Finals portion of the tournament must consist of one of the following approved formats: PAPA style match play rounds (minimum of 3 games per round) or IFPA style head-to-head play (minimum best of 5 matches per round). All game choices during finals must be made by the players.

Group play formats that utilize the "Multi-Matchplay" style of play (players play in parallel across multiple machines rather than serially in the 4-player matches) will no longer receive the 2X bonus for 4-player groups, or 1.5X bonus for 3-player groups.
Flip Frenzy formats, also referred to as Pinball! Pinball! Pinball! format will now be graded based on the (AVERAGE number of matches played / divided by 2) by all players in the field. One-Ball Flip Frenzy formats will be graded based on the AVERAGE number of matches played/ divided by 3).
Any tournaments that eliminate games due to time (this is often done by switching to "all Classics" when a tournament is running long) will no longer earn TGP after the point in time in which games are eliminated. For tournaments that run into this problem often, we recommend you changing the format to a lower amount of games played, or eliminating any long playing games at the start of the tournament.
Please don't hesitate to contact us at ifpapinball@gmail.com with any questions. Check back when we announce that WPPR v5.8 has been implemented for 2023 as details are subject to change prior to launch.