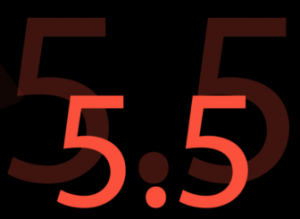 Since the release of WPPR v5.4 for the 2018 season, the IFPA has continued investigating ways to make the World Pinball Player Rankings more accurate for how we rank players across the globe.
These latest changes will be incorporated into WPPR v5.5 which will be implemented starting January 1, 2019.
Please note that for all 2018 IFPA related activities (qualifying for 2018-19 NACS, 2018-19 ECS, IFPA16, etc), version 5.4 will be used for that qualification process.
Below is an overview of changes for the updated 2019 formula:
TGP Guide has been updated for Strikes events. Fair Strikes and Progressive Strikes have been added. Standard strike knockout events have been updated to more accurately reflect the meaningful number of games played. This updated grading will NOT be retroactively calculated for events prior to 1/1/19.
Flip Frenzy formats, also referred to as Pinball! Pinball! Pinball! format will graded based on the AVERAGE number of matches played by all players in the field. The IFPA recommends using MatchPlay Events software for this format. The software automatically calculates this average for IFPA submission purposes. This updated grading will NOT be retroactively calculated for events prior to 1/1/19.
Official IFPA Championship Series Finals will now receive a 25% boost to the WPPR points awarded. This includes the IFPA North American Championship, IFPA European Pinball Championship along with the countries that have officially registered IFPA Country Championships. This updated grading will be retroactively calculated.
For full detailed information on the 2019 TGP Guide, click HERE. Any questions please don't hesitate to contact us at ifpapinball@gmail.com. Please check back when we announce that WPPR v5.5 has been implemented for 2019 as the details may always change prior to launch.