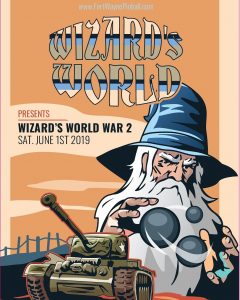 blog post courtesy of Mike Burgess
Friday May 31, Saturday June 1
Women's Tournament and Fundraiser Tournament Friday night before The Big One Wizard's World War 2 on Saturday.
Come join the fun, raise some money to help our local street homeless and battle some of the best in the midwest!
Participants in all 3 events can qualify for the Stern Army Deadpool BOOM Tournament.
Women's Tournament Link
Charity Tournament Link
WWW 2 The Big One link
Fort Wayne Pinball Wizard's World Arcade
14613 Lima Rd
Fort Wayne IN 46818
78 pinball machines including 25 Modern Stern Titles.