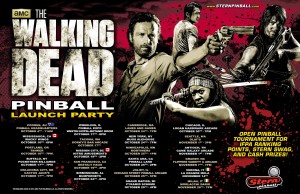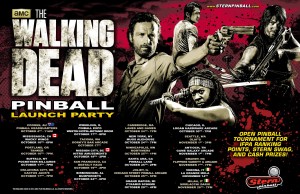 To celebrate the launch of The Walking Dead Pinball machine, Stern and the IFPA are teaming up to host 22 launch parties going on across the globe!
Click on the flyer to find the Launch Party nearest you, or visit the IFPA Calendar HERE!
There will be machines set up at each location on free play, with a cash prize tournament also being held throughout the party. Please see flyer for location information, and contact the IFPA at ifpapinball@gmail.com should you have any questions.