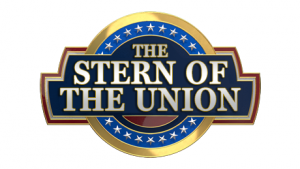 Sponsored blog post courtesy of Stern Pinball
Here are a few highlights:
– Deadpool Pinball official Stern Army launch parties as well as the Premium/LE live stream with Dead Flip : Pinball Streaming Jack Danger!
– The Stern Army continues to grow with members spreading the word of pinball across the globe. Welcome Private Chuck Gardner of Maryland (Mom's Organic Market), Private Carolyn Dawson of Oklahoma (Cactus Jack's Family Fun Center), Private Chris Wamsley of Ohio (Actual Brewing Co.), Privates David and Leeann DeSloover of Michigan (Beek's Bar & Grille), Private David Morris of Winnipeg, Canada (Half Pins Brewing) and Private Daniel Halpain of Texas (Flippers Tavern).
For more information or to become a part of the Stern Army, please reach out to SternArmy@sternpinball.com
– Stern in Brazil.
– Stern Army Iron Maiden Legacy of the Beast Tournament! Stern Pinball, Iron Maiden and the IFPA – International Flipper Pinball Association are teaming up to sponsor a Stern Army High-Score Tournament on Iron Maiden Pro, Premium and LE pinball machines. Players can enter by participating in any IFPA-sanctioned Stern Army events that include Iron Maiden in the tournament. For full details on this exciting tournament visit – https://www.ifpapinball.com/maiden/ 
– Congrats to Adam Becker for winning the Buffalo Pinball Summer Open and to Raymond Davidson for winning the NW Pinball Championships Stern Pro Circuit events! The next Stern Pro Circuit events will be the Cleveland Pinball and Arcade Show (September 6-9) and the Vancouver Flip-Out Tournaments (September 6-9).
For full details on the Stern Pro Circuit and to keep up with the current standings, please visit – https://www.ifpapinball.com/circuit/
– This month's Stern Spotlight featuring another Sharpe in the world!