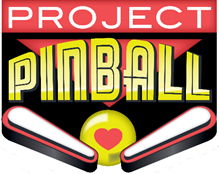 We are always giving chances for individuals all across the United States and Canada to enter to win a brand-new pinball machine of their choice!
You can ENTER now for your chance to win a brand-new RUSH Pinball Machine of your very own!
*Pro Model or Premium Edition!
RUSH has just been added to both of our ongoing pinball machine raffles! All of our raffles are LIMITED to 200 entries only! The WINNER has a choice of their selection of Pinball Machines coming from Stern Pinball.
There are many to choose from such as Godzilla, the Mandalorian, Led Zeppelin, Jurassic Park, Teenage Mutant Ninja Turtles, Stranger Things, and much more!
PRO PINBALL MACHINE RAFFLE
PREMIUM PINBALL MACHINE RAFFLE
Project Pinball would like to take the time to give a very big thank you to everyone and we mean everyone because it truly takes a village of supporters, like you, to help bring success to our nonprofit organization.
We would love to thank every one individual again and again but we simply do not have the time it would take! It would take a tremendous effort to mention everyone repeatedly that had a hand from our humble beginnings to the present day as our charity continues to move into the future.
Please let our "thank you" be through our good deeds. Let our nationwide mission speak for our appreciation because we couldn't make this happen without all of your continued support through the past 10 years!
As of the beginning of 2022, we are up to 57 pinball machines placed throughout the United States and we are not done yet!
2022 is going to be a great year to place more and more pinball machines in Children's Hospitals and Ronald McDonald Houses across the nation!
#projectpinball #forthekids #forthefamilies #forpinball #pinballforall #projectpinballcharitychampions #nonprofitforpinball #supportprojectpinball #fortheloveofpinball #fundraising #nonprofitorganization #rushpinball #RUSH #sternpinball #therapeuticpinball #pinballistherapy