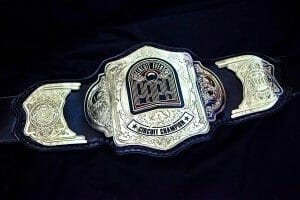 While pinball has had many prestigious events over the years, whether it was the Pinball Expo Flip-Out tournaments of the 90's, Pinburgh of the early 00's, and the Doubles and Team events held at the IFPA and PAPA World Championships of the 90's, the IFPA has limited what we consider the current Grand Slam of Major Championships. These Majors include the IFPA World Pinball Championship, PAPA World Pinball Championships, European Pinball Championships and Pinburgh Match Play Championship.
As the landscape of competitive pinball continues to evolve, events outside of these Grand Slam events have proven to hit a level of prestige among the player community that the IFPA thinks should be recognized. This event is the current Stern Pro Circuit Championship (previously the PAPA Circuit Final).
There's no doubt the individual events on the Stern/PAPA Circuit have seen a positive impact specifically due to being on this circuit. The level of prestige for all of these events over the past 6 years have been increased. The IFPA feels it's only right that the culmination of this circuit deserves a seat at the table among the most prestigious events competitive pinball has to offer.
While we typically don't make WPPR point adjustments during the year, we feel so strongly about the inclusion of the Circuit Final as one of pinball's Major Championship, if not the MOST PRESTIGIOUS Major Championships of them all, that we're putting this change in immediately. All previous PAPA Circuit Final events will receive a multiplier of 1.5X the calculated tournament value.
April 2nd update . . .
While undecided as to whether this was going to be an April Fools Joke or not, we figured it was best to let the past champions of the Circuit Final decide the fate of whether it should be considered a Major. Thanks to the finalists who participated in our survey. Here were those results:
Daniele Acciari – NO
Keith Elwin – NO
Jorian Engelbrektsson – NO
Zach Sharpe – NO
Josh Sharpe – ABSOLUTELY YES IT DOES, THESE OTHER FOUR PLAYERS ARE IDIOTS
By a vote of 4-1 . . . the Circuit Final will NOT be a considered a Major.