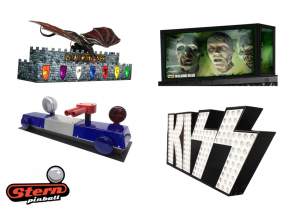 It's fair to say sponsorship of the IFPA Women's World Pinball Championship is now trending!
Following the sponsorships from Spooky Pinball, Madison Pinball, Superelectric Pinball Parlor and Cleveland Pinball League, Stern Pinball has stepped up to sponsor the Women's World Championship with the donation of TWO official toppers from their catalog ($1000 value). Both finalists will receive a topper of their choice following the tournament.
This now puts the top prize at over $3000 . . . will it ever stop??