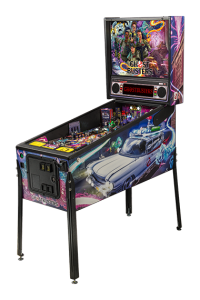 We're looking to round up some volunteers to help us with hosting the Stern Ghostbusters Pinball Launch Party tournaments.
UPDATED – The date Stern is targeting is April 29th-May 1st weekend or later. April 15th and 22nd weekends are no longer an option.
If you would like to host a launch party tournament and have access to at least one machine for it, please submit your event to the IFPA Calendar HERE. Should your party not fall within the 30 day window, please submit it under "2017" for the year and we will make the change on our end.