sponsored blog post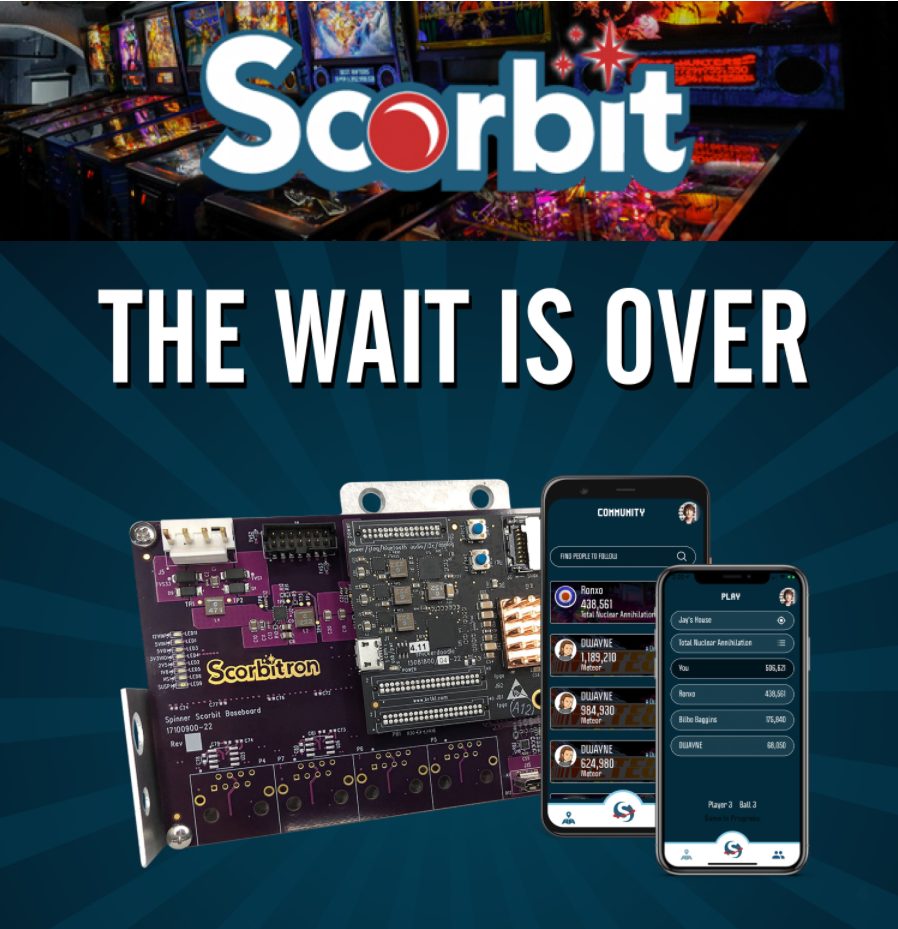 Scorbit is designed to bring people together and make pinball more exciting than ever before – bringing a whole new generation to the game! By connecting machines to the Internet, we're connecting people – your friends, your family, and for operators, your customers.
Starting today, pinball players can install the Scorbit mobile app on any iPhone or Android device. Start keeping track of scores on pinball machines at home and on location!
Upgrade your pinball machines by purchasing and installing a Scorbitron, connecting your machine to the Scorbit platform and unlocking a new set of capabilities for all your favorite games, ranging from solid states to DMDs to recently released modern pinball machines.
SPECIAL IFPA OFFER
Use Coupon Code: IFPA2020
to get $25 Off a Scorbitron!
expires 9/15/20