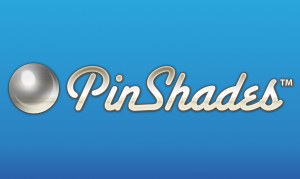 sponsored blog post
PinShades performance pinball eyewear was created to enhance your game by eliminating reflections and glare, enabling you to track the ball better and see what your competitors cannot. PinShades are built with several layers to reduce reflection, block UV light, actively reduce bright light sources, increase contrast, and greatly reduces eye-fatigue.
PinShades Mark I Sport glasses have a full-metal frame, have non-slip nose pads, have flexible arms to allow for easy placement and removal, are very lightweight for wearing over long periods of play, and have a sporty unisex style.
The PinShades product was created by Jokton Strealy, a top 1000 IFPA ranked player, and worn by some of the best players in the world. He created them to enhance his pinball play and they are directly responsible for improving his game. He went through a long process trying different coatings and treatments to the lens layers to find the perfect combination to achieve the best results while still remaining as transparent as possible for dark environments. Find PinShades at your favorite pinball parts supplier or visit PinShades.me online to order.