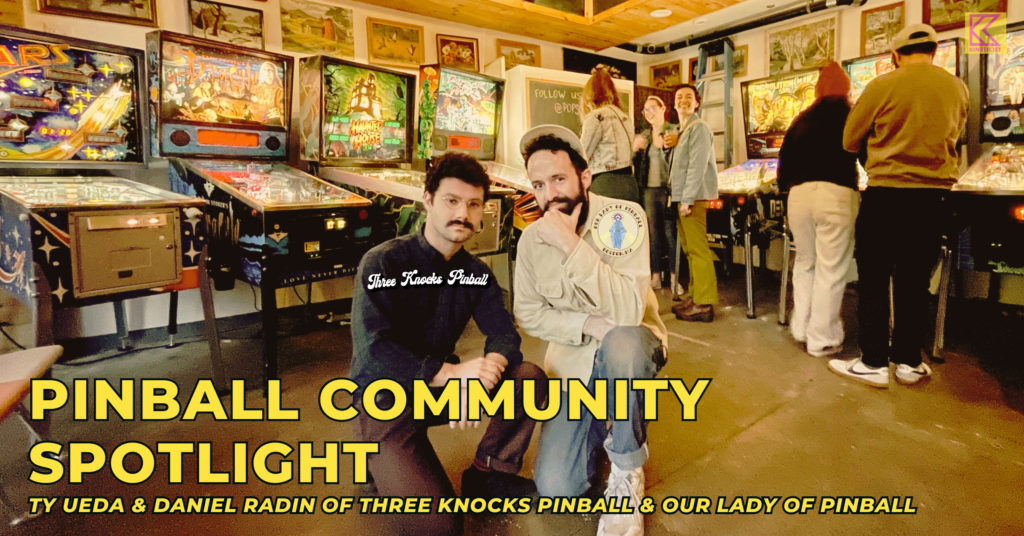 Welcome to another installment of the Kineticist Pinball Community highlight series!  
Today, we're pleased to chat with a couple of growing pinball operators and tournament organizers in the New England region. 
Ty Ueda (Three Knocks Pinball) and Daniel Radin (Our Lady of Pinball) have been operating games in the New England area (Boston mostly, with some occasional placements in New Hampshire and Maine) for several years now and recently opened up a small pop-up location in Somerville, MA called Pop's Pinball. 
Ty and Daniel have developed a bit of a reputation locally for curating interesting, diverse lineups for their locations that stray from most of the newer mainstream titles in favor of games like Gottlieb's Hoops, Bally's Popeye Save's the Earth, Gottlieb's Sinbad, Bally's Creature from the Black Lagoon, Data East's WWF Royal Rumble, with some newer titles like Stern's James Bond and Dutch Pinball's Big Lebowski mixed in.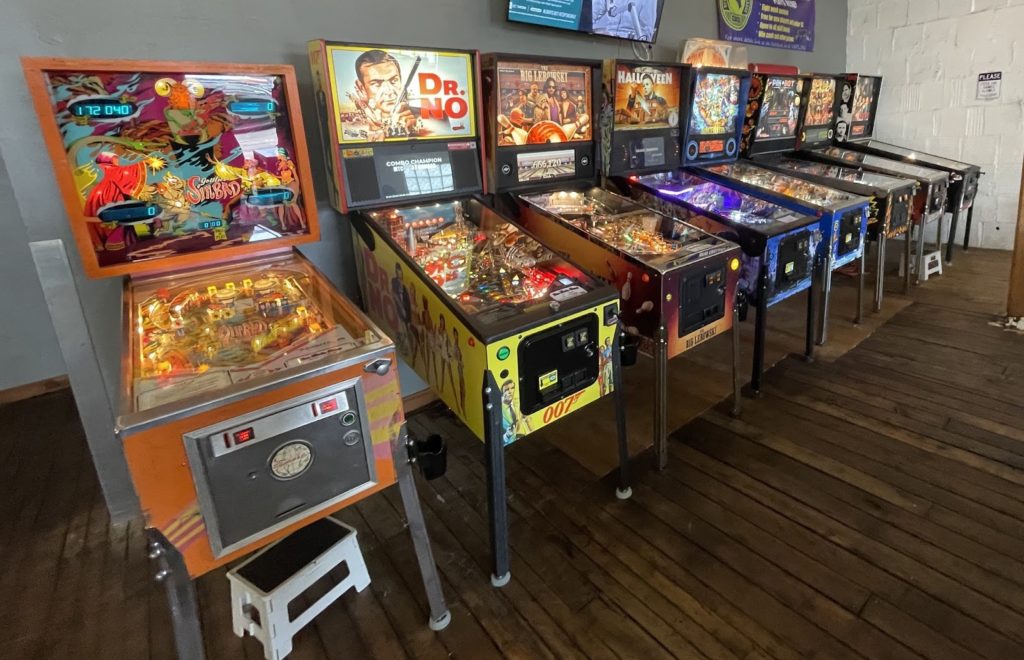 The two operators have also effectively used a mix of traditional and non-traditional tournaments and events to grow foot traffic and awareness for their locations in the area. They are comfortable moving between officially sanctioned IFPA tournaments and non-sanctioned tournaments, as well as engaging with the NEPL, the local pinball league.
In this interview, we'll talk a bit about how Ty and Daniel got their start in pinball, how they think about tournaments and when to use a particular format, and some tips for other operators and tournament organizers. 
Let's get started!
Kineticist: What's your pinball origin story? How did you get into the hobby?

Ty Ueda / Three Knocks Pinball (TKP): I can mostly blame my mother for the whole pinball thing. She grew up playing with her dad and would always give me quarters at the arcade, as many as I wanted, so long as I spent them on pinball. She really hated redemption games or arcades. Pinball only with her, pretty much. 
I pretty much played my whole life whenever I got the chance but didn't start taking it seriously until I lived above a bar in Prague that had a Shadow, which re-ignited the passion. That continued when Tokens Taproom opened up in Dover, NH, which is where I'd say I kind of cut my teeth as a competitive player. I've grown a lot as a player and tech since those early days, but it's a long journey.
Daniel Radin / Our Lady of Pinball (OLP): I was lucky enough to grow up with a pinball machine in the house. Pinball Warehouse in Wakefield, MA (RIP) used to have a deal where if you paid for a pinball machine, they would let you swap it out every couple of years. So I grew up with some of the all-time greats available to play. Fast forward 25 years, and a wise man told me, don't buy a pinball machine unless you want to learn how to fix it. Never had time to learn until 2020 when I bought an Earthshaker that didn't work quite as well as I wished it did. Things snowballed quickly from there.
Kineticist: How long have you been operating games?
OLP: I give my dad credit for pushing me to operate. Early 2021, I had 3 games in my basement, and he asked what I was going to do with 3 games in my basement. I said I had no clue. He suggested operating them locally, and the rest is history. 
TKP: I followed Daniel's lead shortly after he started. I started operating EMs mostly, which was definitely a headache and a kind of insane way to start operating.
Kineticist: Why did you decide to start operating pinball machines?
TKP: Personally, I love weird games and love weird games that play really well. I've always operated mostly because I want to be the operator who offsets a lot of larger, more modern lineups. 
OLP:  I remember playing games operated by Mitch [Curtis] of Pinball Over Boston and thinking, "damn, these are nice!" and I wished there were more nice games on location to play. I asked him if I could pick his brain about operating, and he was kind enough to sit down with me and let me ask him about best practices and advice. I emailed breweries, and BearMoose Brewing Company in Everett was one of the first places to reply. The owner, Drew, said, basically, put as many games as you want here.
Kineticist: It's been interesting watching y'all use tournaments and events to help grow your location business. Some operators seem to focus on IFPA-sanctioned tournaments, others on league nights, others still on smaller tournaments geared toward casual players. However, you both seem quite comfortable running all of the above. Can you tell us a bit about your general philosophy when it comes to running tournaments?
OLP: To us, tournaments are more about creating a welcoming and fun environment for people to play in versus getting pinball points. We do run an occasional IFPA-sanctioned tournament, but often the less traditional tournament formats end up being more fun, especially for newer players.
Kineticist: As growing operators, why do you run any kind of tournament? What does it do for your business?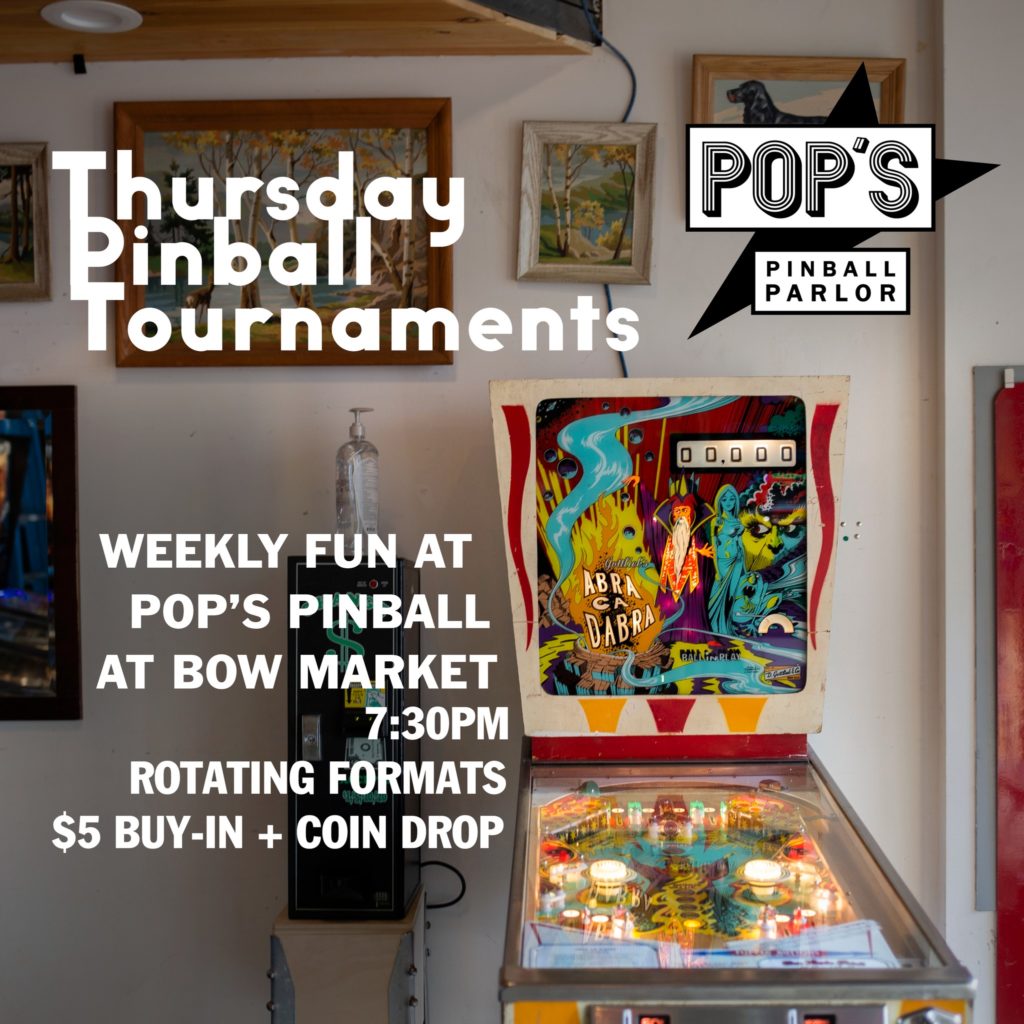 TKP: I think a big part of it is keeping up engagement in a space. Our tournaments are usually more social events than real true competitions.
Kineticist: What makes you decide to run IFPA tournaments versus non-IFPA tournaments vs. league nights? 
TKP: Truthfully, I don't think we plan far ahead enough in advance to make the 1-month cut-off almost ever, haha. 
OLP: Yes, echoing Ty's point, we are often flying by the seat of our pants when it comes to tournaments. 
Kineticist: Do you notice any differences between the number of players or even player types that come out for different kinds of events? 
TKP: We definitely get more people who would not normally come to tournaments. We see a lot of players who come, having barely ever played pinball before, and find themselves slipping into the community.
OLP: A potential downside of running sanctioned tournaments is that if you have newer players there, the perceived stakes for the players looking for points is higher. So if a new player plays out of turn or an extra ball or something, people take it seriously. Healthy competition is fun, but we want to create an environment for all players to have fun.
Kineticist: For other burgeoning operators or TDs out there, any tips for getting started?
TKP: Define your mood first, get organized, and just have some fun. Good wifi is always your best friend!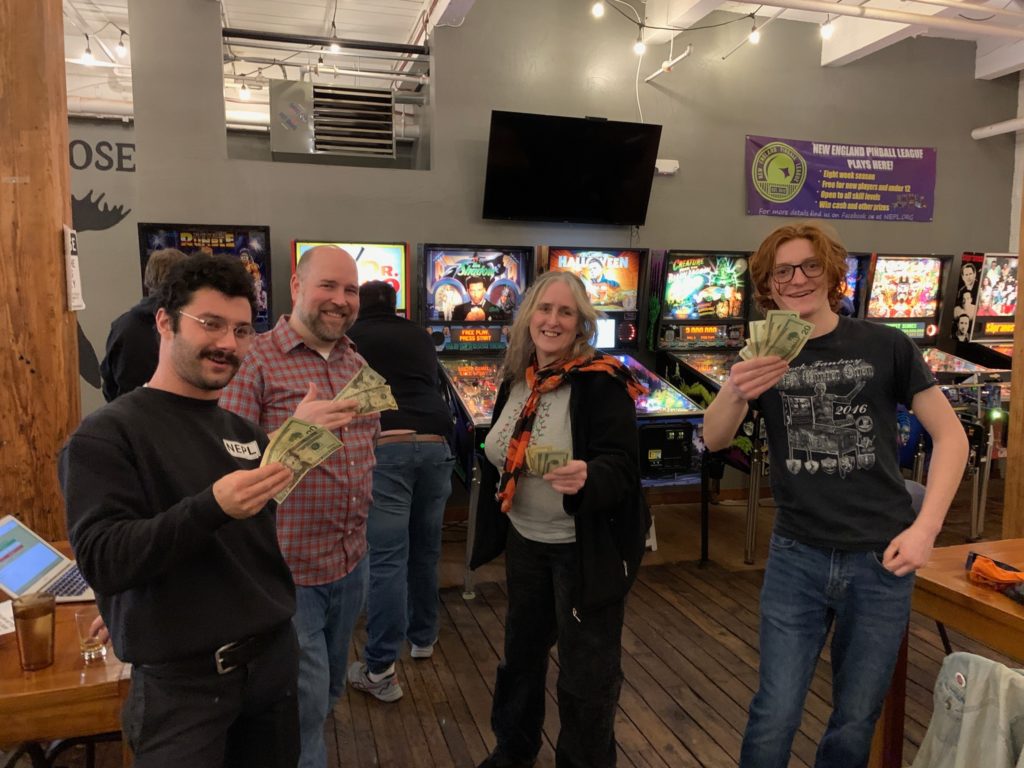 Kineticist: What's something you've learned or discovered that might be helpful for more experienced TDs or operators?
TKP: I think avoiding overly complicated formats is usually best. From our experience, people seem to enjoy nice simple formats that have the added bonus of a fun twist to them. I think Chuck Webster (legendary Boston area collector, organizer, and operator) does a really good job striking the balance, and obviously, Chuck is the nicest guy on the planet, so his spaces and events are always really the model everybody should go for. 
Kineticist: What's been your favorite format to run, and why? Does it differ at all from your favorite formats to play in?
TKP: I really enjoy playing in Flip Frenzy tournaments, but I wish there was a bit of variance in who you played. They're a nightmare to run and set up, though, and pretty difficult for the non-experienced tournament player.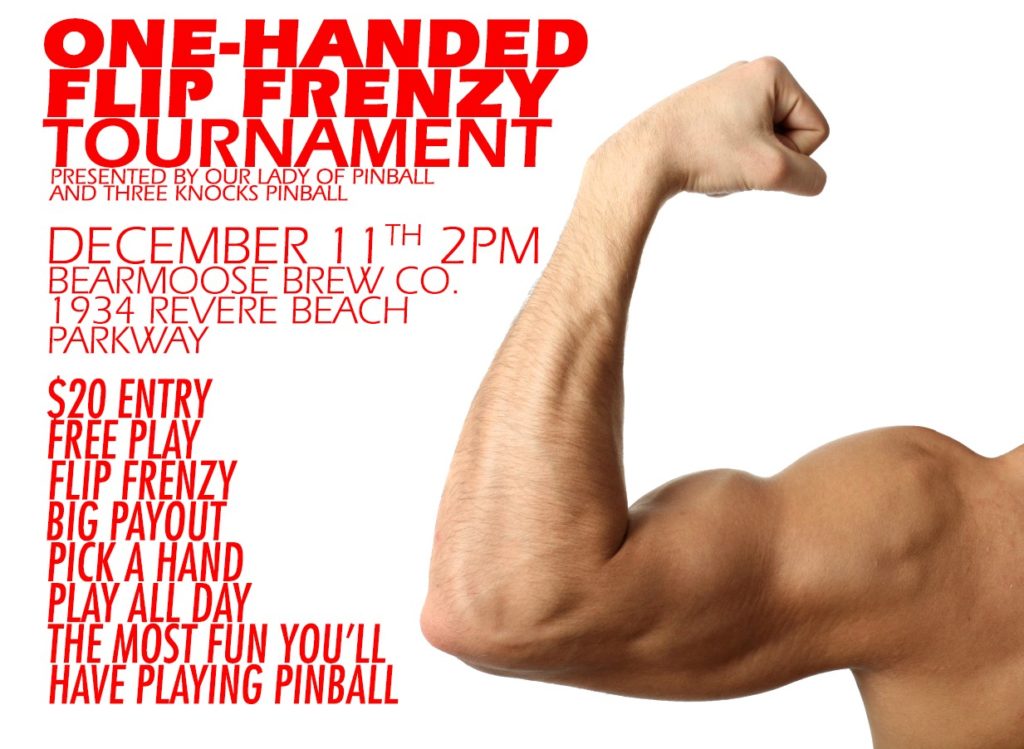 OLP: Non-traditional formats can level the playing field in a fun way. For example, we ran a one-handed tournament once that attracted all sorts of players and was an absurd amount of fun. People literally came up to us and said, "this is the most fun I've ever had playing pinball."
Kineticist: How can folks find you online, and where can they find your pins? 
OLP: I'm on Instagram @ourladypinball. I have games at Pop's in Bow Market in Somerville, BearMoose Brewing Company in Everett, Silhouette Lounge in Allston, Deep Cuts Deli in Medford, Exhibit A Brewing in Framingham, and Game Underground in Waltham. 
TKP: I'm on Instagram @Threeknockspinball, you can find my games at Pop's in Bow Market, BearMoose in Everett, and the Navy Yard Bar and Billiards in Kittery, Maine.
For more updates from Kineticist, be sure to visit kineticist.co or follow us on Instagram, Facebook, and Twitter. Interested in being featured in a future interview? Drop us a line at colin@kineticist.co