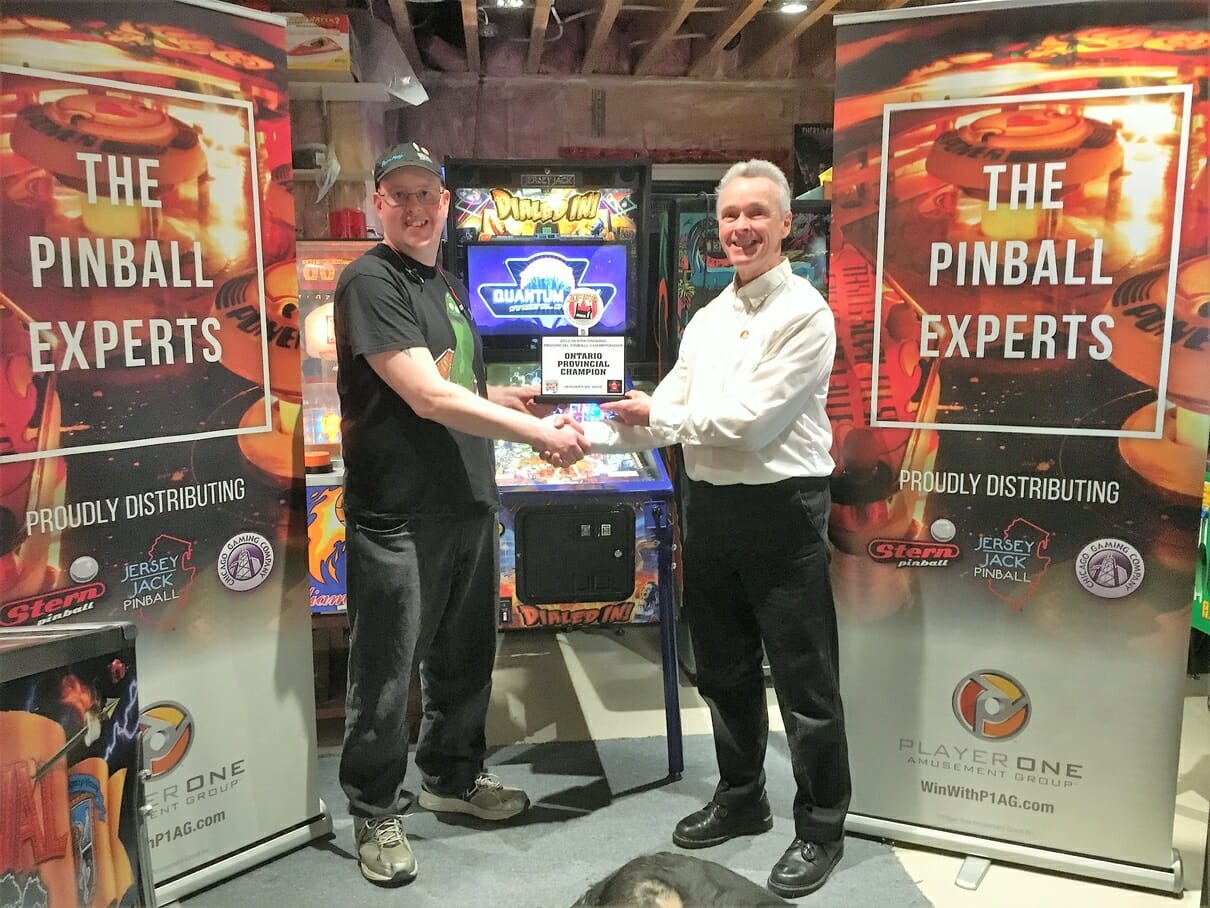 This past weekend 16 of Ontario's best and brightest gathered for the Provincial Champion in the basement of one of its local collectors.
Player One Amusement group was generous enough to provide some of the latest and best games to come out of JJP and Stern Pinball in a long while. Specifically players were treated to an opportunity to play Dialed In, Star Wars and the latest from Stern Guardians of the Galaxy.
At the end of the night Adam Becker was victorious in Ontario and will now be making the trek out to Vegas to participate in the IFPA North American Championship.
Jerry Power from Player One Amusement group was on hand to present Adam with his trophy.
We would like to thank Player One for their support of the Ontario Provincial Championship!
http://www.winwithp1ag.com/