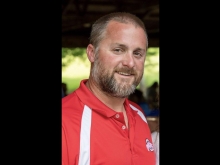 The IFPA is pleased to announce that our Rookie of the Year for the 2020 season is Michael Bair from North, Canton, OH. This award is given to the player that earns the most WPPR points in their first year of active play.
With the shortened 3 month season of 2020, Michael was still able to play in 12 events. Michael earned 23.56 WPPR points from these 12 events. Michael participated in his first IFPA sanctioned tournament on January 10th at the Kidforce Friday Knockout. Since entering the World Pinball Player Rankings at that time, Michael has seen his rank increase to 3305th in the world.
Michael's greatest achievement of 2020 was his 27th place finish in the Kidforce Collectibles Pinball League Winter Season, out of 165 players. Overall, Michael placed in the top 4 at 42% of his 2020 events, a truly remarkable achievement.
Congratulations to Michael, our 2020 IFPA Rookie of the Year!