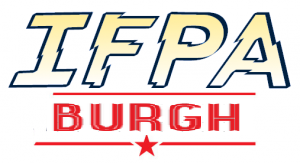 The IFPA is excited to announce that plans are underway for a new matchplay tournament to help fill the void that Pinburgh has left behind. Through the help of IFPA volunteers across the country, plans for IFPAburgh include the ability to accommodate up to 1500 players, with a prize package of over $400,000.
The IFPA is creating 5 separate Regional Qualifiers across the country. Registration for these 5 qualifiers will open on the same day, with no player able to participate in more than one qualifying event. Players can however participate in any one of the regionals. The maximum number of participants in each Regional Qualifier will be 300 players.
WEST Regional –> Museum of Pinball, 700 S Hathaway St, Banning, CA 92220
MIDWEST Regional –> District 82 Pinball Arcade, 800 O Keefe Rd suite f, De Pere, WI 54115
SOUTHWEST Regional –> Starfighters Arcade, 4840 E Jasmine St #102, Mesa, AZ 85205
SOUTHEAST Regional –> Pinball Asylum, 13831 Jetport Commerce Pkwy, Fort Myers, FL 33913
NORTHEAST Regional –> The Sanctum, 290 Pratt St, Meriden, CT 06450
Some details for each Regional Qualifier:
Entry fee will be $250 per player. No prize money will be awarded at the Regional Qualifier, however prize money will be paid out to ALL finalists.
Stern Pinball is sponsoring the Regional Qualifiers by contributing a NIB Pro pinball machine for the top qualifier of each Region.
The top 10% of the finalists from each of these Regional Qualifiers will advance to the IFPAburgh Championship (maximum of 150 finalists in total).
Each Regional Qualifier will use the same qualifying format as Pinburgh – 2 day event – 5 sessions per day, 4 games per session.
Proof of COVID-19 vaccination is required to participate in any of the IFPAburgh Regional Qualifiers.
Masks will be mandatory at all IFPAburgh Regional Qualifiers.
Working with our partners over at PAPA, the finals will be held at the Pittsburgh Pinball Dojo, 2 N Balph Ave, Bellevue, PA 15202.
More details to come later this year!
———————————————————–
April 2nd update . . .
This was an April's Fools joke! We want to get through this pandemic and begin sanctioning events again before we embark on any new IFPA campaigns. However, the idea of working with organizers around the globe to organize satellite events to feed an ultimate championship, all featuring the Pinburgh Match-Play format we love is definitely something we plan on exploring. This would be far more likely to include events all over the World (not just the US). We will keep everyone posted as things develop.