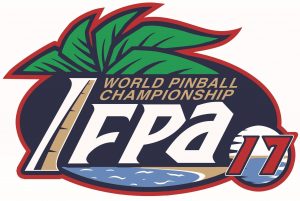 Yesterday the IFPA announced that Josh Sharpe would be declared the IFPA17 World Pinball Champion later this month. He forgot that all IFPA decisions now have to go through a voting process of the IFPA Board members (those 12 members can be found HERE). By a vote of 11-1, the IFPA is not moving forward with the plan that was announced yesterday.
Originally scheduled for May 29th-31st, 2020 at The Pinball Asylum in Fort Myers, Florida, the IFPA has officially postponed this event. The new tentative date for IFPA17 will be November 13th-15th, 2020. We will continue to monitor the possibility of those November dates working. If things slip beyond that, the tournament will be rescheduled for 2021 in Florida. All future IFPA hosting sites will be pushed back 1 year to accommodate.
The current list of the 64 players registered for the event will still have access to those spots for November (or any future date). Those players that originally declined their invitation for the May dates will have priority access to the alternate list should any of the current participants not be able to attend. This includes anyone listed as "NOT ATTENDING" on the participants list available HERE.
We will continue to monitor things in the upcoming months as to the viability of the November date. Updates will be posted here as well as sent to the current participant list.
Any questions please contact us at ifpapinball@gmail.com.