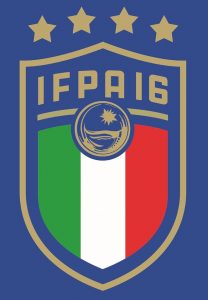 The IFPA16 field is nearly set, with 62 out of the 64 players locked in. The IFPA European Pinball Championship and IFPA North American Pinball Championship Satellite spots will both be up for grabs in February/March to fill the final 2 spots.
A record 22 countries will be represented at IFPA16, along with 17 players in the field that have won a Major Championship at some point in their career (Keith Elwin, Jorian Engelbrektsson, Daniele Celestino Acciari, Raymond Davidson, Cayle George, Franck Bona, Albert Nomden, Zach Sharpe, Robert Gagno, Jörgen Holm, Colin MacAlpine, Jim Belsito, Robert Sutter, Adam Becker, Escher Lefkoff, Levente Tregova, Andrei Massenkoff).
At rank #48, Fred Richardson from the US became the last player above the cut line.
Check out the field HERE.