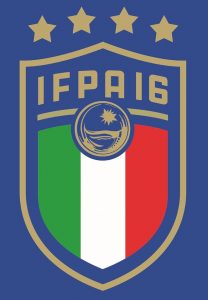 blog post courtesy of IFPA Italia
This year the IFPA16 sports pinball World Cup takes on an even more important meaning because it will be dedicated to the Italian player who died just a month ago: Fabrizio Amiconi. The decision was taken by IFPA together with the country director in Italy, Alessio Crisantemi, and the organizers of the Assago World Cup (Milan), scheduled for June, 7-9, 2019.
The reason that led us to take this decision is because we believe that Fabrizio Amiconi has represented something important for the Italian and international sports pinball movement. Because few, like him, have been able to best exemplified the values we want to spread through this wonderful game that is the pinball machine: that is, those of friendship, socialization, brotherhood, even before the sports aspects and the competition, which in any case belonged to him.
Fabrizio was also an example of great strength and courage, fighting – as rarely happens – a disease against which he could do nothing, but which he brought under control until the last days, hanging on to life and never ceasing to smile, until the last day.
Fabrizio made a promise some time ago, that is to try to be present in Assago to closely follow the Italian World Cup and maybe even play the pre-IFPA tournaments of the previous days. But unfortunately it is the only promise that he failed to keep. One more reason to dedicate this edition of the World Cup to him. In addition to wanting to be a thanks for all the smiles he has given us in these years of activity as a professional player and the laughs we shared with him.
To remember Fabrizio, the IFPA16 Pinball World Championship will begin on Friday, June, the 7th, with a moment of silence dedicated to his memory. To feel him close again, play with us.