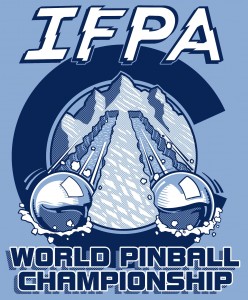 Registration is now closed for IFPA11, and we couldn't be more excited about the field of participants!
IFPA11 will set a few records, the most amazing being that each of the top 16 ranked players in the world will be in attendance. The previous record was set at IFPA7 when each of the top 5 ranked players participated.
16 countries will be represented, a record for a US-based IFPA World Pinball Championship. This includes Norway which will see it's flag on the World Pinball Champion trophy for the first time.
Another IFPA record that has been set is the cut line for at-large bids into a US-based IFPA World Pinball Championship. At rank #79, [player]Cesare Datri[/player] from Italy became the last player above the cut line, shattering the previous US-based IFPA record of rank #165 set at IFPA9 in Seattle. The Europe-based IFPA record still stands at rank #66 from IFPA10 after initial registration, although the actual cut line moved to rank #88 after some player cancellations leading up to the tournament.
IFPA9 in Seattle featured a record 7 players that have been crowned World Pinball Champion competing in the same tournament. We're excited that those 7 players are all returning to compete in IFPA11 – Cayle George, Andrei Massenkoff, Keith Elwin, Jorian Engelbrektsson, Daniele Celestino Acciari, Bowen Kerins and Lyman Sheats. In addition, current IFPA World Pinball Champion Jörgen Holm returns to defend his crown, making for a new record of 8 World Pinball Champions under one roof for the first time.
The full field of participants is available HERE.
A reminder that 1 more IFPA11 spot is still available at the Lyons Spring Classic the weekend before IFPA11. Full details for that tournament will be available soon.