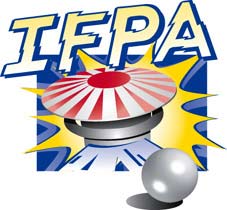 To ensure the competitive pinball community stays safe and does all it can to help slow the spread of COVID-19, the IFPA has made the difficult decision to suspend the sanctioning of events.
This means that all IFPA events scheduled on or after Tuesday, March 17th, 2020, will not be sanctioned, approved, or result in the awarding of WPPR points. Results submitted for any event held March 16th, 2020, and prior will be approved as normal. We will revisit this decision on March 31st, 2020, and determine our continued course of action at that point.
We are also asking that Tournament Directors with pending calendar entries within that time frame please remove them via the tournament manager in order to ensure players do not think there is still a sanctioned event occurring. For TD's worried about the 30-day advance notice rule, we will be waiving that rule once we have this situation behind us and begin sanctioning events again.
We are mindful of how difficult it has been for event organizers, directors, and small business owners to make decisions regarding current, planned, and future events. Based on the most recent information available, extreme social distancing measures are the recommended course of action in countries around the world, and any gathering for the purpose of competitive pinball is antithetical to those recommendations. 
This decision was not made lightly. While some communities may not yet, or ever, feel the full impact of this pandemic, IFPA leadership feels that the organization has an ethical responsibility to take decisive action in slowing this virus's spread.
We deeply value the feedback and guidance we received from our IFPA Country Directors, as well as TDs and players worldwide. We appreciate your flexibility, understanding, and support during this challenging moment.