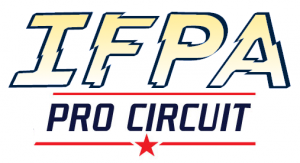 The IFPA is proud to announce the kickoff of the IFPA Pro Circuit. The IFPA Pro Circuit offers the country's most competitive players a setting where they can showcase their hard work and talent and be rewarded for the time and effort that they have invested in the sport they love so much.
The IFPA Pro Circuit is the series of sanctioned events held annually across the country in which registered players accumulate WPPR points towards their IFPA Pro Circuit standings. Only players registered in advance as an "IFPA Pro" will be included in the IFPA Pro Circuit standings. Details on how to register are below.
Throughout the IFPA Pro Circuit, there are 10 IFPA Pro Circuit event locations, each chosen for its great pinball culture and its ability to provide unique travel and competition experiences.
For the 2016-17 season this includes:
Pinball Expo Flip Out
Texas Pinball Festival
Michigan Pinball Expo
NW Pinball Championships
Northwest Pinball and Arcade Show
Pinbowl
California Extreme
Modern Pinball Super League (August 2016 only)
Wild West Pinball Fest
Free Play Florida
Rocky Mountain Pinball Showdown
At the end of the last event on the IFPA Pro Circuit, the top 10 players will qualify for the IFPA Pro Circuit Championship. With the help of the Professional and Amateur Pinball Association, they have offered to host the inaugural IFPA Pro Circuit Championships. It is slated for April 11th, 2017 at 101 Keystone Dr, Carnegie, PA. Further details on the format will be posted to our website.
To apply, players must register by paying a $100 fee for the season. IMG in partnership with the IFPA has agreed to match the fees collected dollar for dollar towards the prize pool. All money collected will be awarded to the winner of the IFPA Pro Circuit Championship. 100% of the fees collected will go to the winner of the IFPA Pro Circuit Championship, along with the Circuit Bracelet. We've hired the best in the industry to design and manufacture the bracelet. Sample bracelet can be found HERE (subject to change). Please contact the IFPA at ifpapinball@gmail.com regarding registration.
April 2nd update . . .
This was an April's Fools joke! However, we do have some plans brewing related to a possible IFPA tour of events. We will keep you posted as things develop.