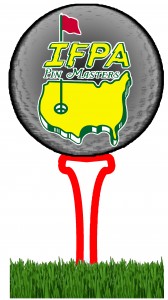 The IFPA is excited to announce that after a 5 year hiatus, we are bringing back the IFPA Pin-Masters, the World Pin-Golf Championships.
The 2015 IFPA Pin-Masters are scheduled for March 27th-29th, 2015 at the Pinball Hall of Fame in Las Vegas. The Pin-Masters coincides with the Amusement Expo held Wednesay and Thursday of that week where any players that pre-register will receive a complimentary badge into the trade show.
In addition, the IFPA US National Pinball Championship will also move to the Pinball Hall of Fame in Las Vegas, and take place Thursday March 26th. This will include all the various State and Provincial Champions currently battling it out in the 2014 SCS and PCS (Canada).
More details will be made available soon on our website.