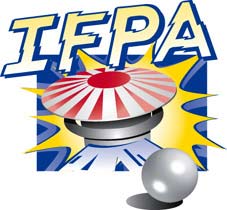 The IFPA is excited to announce the addition of the IFPA Women's Advisory Board.
The role of the IFPA Women's Advisory Board is to provide expertise and guidance in all aspects of competitive pinball as well as to serve as a sounding board as the IFPA continues to grow and evolve. The participation of women in IFPA-sanctioned events continues to increase at a record pace, and the IFPA Women's Advisory Board is here to offer expert counsel and insight to ensure the IFPA is optimizing opportunities for the continued growth and long-term success of women in competitive pinball.
The initial members of the IFPA Women's Advisory Board are Olivia Helm, Karyn Kiser, Kim Martinez, Juana Summers, Zoë Vrabel, and Anna Wolk. All will join the IFPA as IFPA Directors. Although she will not be serving on the Board, the IFPA wants to recognize and thank Tracy Lindbergh for the critical role she played in the formation of this group.
The first initiative of the IFPA Women's Advisory Board has been to collaborate with PAPA to update the Personal Conduct verbiage in the IFPA/PAPA official ruleset (Section III). Clarification of what kind of behavior is acceptable/unacceptable is paramount towards fostering a safe and welcoming environment for all participants at IFPA-sanctioned events. The IFPA looks to IFPA-sanctioned Tournament Directors to hold their players accountable based on the updated rules. The updated IFPA/PAPA rule set with this added verbiage is available HERE.
IFPA President Josh Sharpe commented, "Since launching 13 years ago, the IFPA has always relied on volunteers to move the organization forward. Having these women step up to volunteer their time to serve on the IFPA Women's Advisory Board and more broadly as IFPA Directors will no doubt shape the world of competitive pinball for the better. The initiatives already being discussed by the Board excite me for the impact they can make now and in the future."
"Including women's perspectives in the IFPA governance structure is a critical step in making sure competitive pinball serves all interests and all communities, recognizing that different groups have different needs. Our board represents a diverse set of backgrounds and regions, and we are so excited to join the IFPA in developing competitive pinball in communities across the world," said Zoë Vrabel, one of the founding members of the Board.
The Board can be reached via email at ifpawomen@gmail.com.