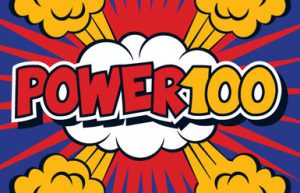 While the World Pinball Player Rankings (WPPR) have been the driving force that we have used to rank players all around the world since 2006, we have experimented with other metrics over the years to help highlight who the greatest pinball players are in the world. The IFPA Ratings system and Efficiency Percentage have been two of those additional metrics, both available on our main ranking page HERE.
We're excited to add a new metric to the IFPA family, and we're calling it the "POWER 100". Understanding that every metric has it's own pros and cons when trying to rank players accurately, the POWER 100 metric focuses specifically on data from just the top 250 players ranked through the WPPR system.
The POWER 100 measures the winning percentage of those top 250 ranked players against only the other top 250 ranked players over the last 3 years of active results. The "Best of the Best" end up making it on the POWER 100 list.
Check out the POWER 100 anytime HERE.