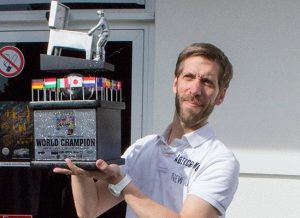 The IFPA is pleased to announce that our Player of the Month for February 2017 is Jörgen Holm from Stockholm, Sweden. Jörgen earned a total of 88.02 WPPR points in February. This included the following results:
Jörgen is currently ranked 9th in the world, and 18th in the 2017-18 ECS.
The rest of the top 5 for the month of February included David Dahl-Hansson from Sweden with 75.67 WPPR points, Jorian Engelbrektsson from Sweden with 75.67 WPPR points, Peter Franck from Sweden with 68.87 WPPR points, and Tommy Bizzi from Strongsville, OH with 60.93 WPPR points.
Congratulations to Jörgen and the other top WPPR point earners of the month!