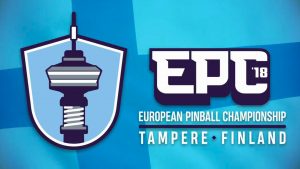 EPC 2018 will be played this weekend in Tampere, Finland. Around 300 players are going to compete for the major championship title of European Pinball Champion.
Read more about the event at https://www.epc2018.net. Tournament live stream will be available at http://live.epc2018.net, qualification data is available at https://scores.epc2018.net and all the tournament playoff brackets can be seen at http://brackets.epc2018.net.
Check out the EPC promo video HERE.