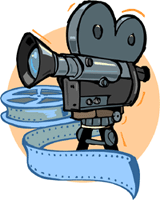 For those that have yet to see the announcement
The IFPA is excited to announce an amazing opportunity that we've landed for the world of competitive pinball — players and pinball enthusiasts alike. We have signed a deal with the production company Go4Johnny Entertainment, who has worked on shows such as Survivor (CBS), The Apprentice (NBC), I Survived A Japanese Game Show (ABC), Crowned (CW), Big Medicine (TLC), and Deadliest Catch (Discovery). Together our goal is to get a pinball reality show on TV. For this to happen, WE NEED YOUR HELP!
More details of this opportunity can be viewed HERE. This update is that the production company has set a deadline for video submissions of October 1st, 2013.