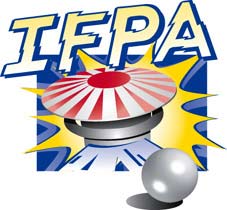 The IFPA Board of Directors continues to monitor the impacts of COVID-19 as we consider our path forward. We have received questions from the pinball community about the ongoing suspension of IFPA-sanctioned tournaments and leagues and what criteria we will use to determine when to end our suspension. While we do not plan to lift the suspension in the immediate future, we want to share some of our criteria for making this decision as well as offer some alternative avenues to encourage the continued enjoyment of competitive pinball.
We wish we were able to sanction events right now. Not only does our organization depend on competitive pinball in order to exist, pinball is a source of joy and community for each of us, and we are impacted by the absence of tournaments and leagues on both an organizational and a personal level. Given the close quarters and high-contact nature of pinball events, we recognize the heightened level of risk that they carry, and we are not comfortable incentivizing gathering in groups, regardless of size, to play pinball during a highly contagious pandemic.
Additionally, the IFPA is a global organization. While some regions are reopening or were not as severely impacted by the virus, we want to ensure that our plans to restart sanctioning are fair to all players. We rely on the expertise and guidance of our IFPA Country Directors and State Representatives to understand the situation on a regional basis, and we are listening to their input regarding whether they feel that tournaments and leagues are possible and prudent based on the specific realities of their communities. As of May 19th, our Country Directors and State Representatives are unanimous in their opinion that it is not safe to re-open IFPA sanctioning at this time. We will continue to consult them as the situation develops. All IFPA staff, country directors, and state representatives are volunteers, so please be respectful in offering your feedback as we navigate the re-opening process.
While we are honored that our work is a motivating factor in many players' competitive pinball journeys, the IFPA does not control pinball tournaments and leagues outside of the sanctioning and ranking systems that we offer. If restrictions are eased in your area, you are welcome to gather for a pinball event within the guidelines of your local health authority. These events will not be worth WPPR points, but they can be for money, prizes, and/or glory. We appreciate the various ways the competitive community has innovated during our sanctioning hiatus, including Dead Flip's virtual invitationals and Laura Fraley's Quarantopia selfie league.
The IFPA is currently working on a campaign to reintroduce IFPA Challenge Matches as activity we will approve during this period where we are not sanctioning tournament and league play. We will share more about this initiative shortly, as we are very excited to start this on June 1st.
The IFPA will continue to monitor the situation closely and communicate with our Country Directors and State Reps to determine when it will be appropriate to restart our sanctioning process. Stay tuned for additional details in the coming months, and stay safe!