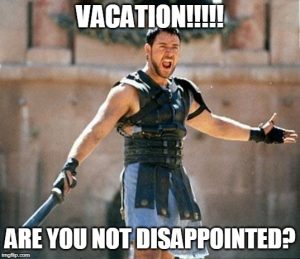 The lead up to the IFPA16 World Pinball Championship is officially here! Adam Becker is enjoying an Italy vacation leading up to the pinball festivities. Unfortunately this will mean a delay to calendar and results approvals.
We know how anxious tournament directors and players are to see their calendar submissions approved and results posted quickly, so we wanted to let you know that approvals will not be happening until after IFPA16 commences.
If you're wondering why you haven't heard back from the IFPA regarding your event, that's why.