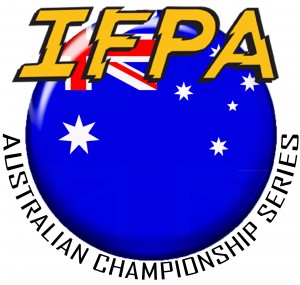 The IFPA Australian Championship Series is an annual pinball competition where the qualification is done over an entire calendar year. Results of all IFPA-endorsed tournaments held in Australia count towards qualification. The top 32 players at the end of the calendar year are invited to compete in the IFPA Australian Championship Series Final, held the following February. The winner is crowned IFPA Australian Pinball Champion.
If any of the top 32 players are unable to participate, vacant places will be made available for the next best players who qualified in places 33+.
The IFPA-ACS Final consists of a group stage and a knockout stage.
For the group stage, the field of 32 players is split into two pools of 16 players each. Qualifiers ranked 1,4,5,8,9,12,13,16,17,20,21,24,25,28,29,32 are placed in Pool A, and qualifiers ranked 2,3,6,7,10,11,14,15,18,19,22,23,26,27,30,31 in Pool B.
The group stage consists of 5 rounds of 4-player group match play. Each player is grouped with the other 15 players in their pool once each across the 5 rounds. Groups play 3 games in each round: one old, one mid, one new. 7-5-3-1 scoring. The top 7 players from each pool advance to the knockout stage. The winner of each pool receives a bye in the first round of the knockout stage. Players tied for 1st or 7th place in their pool will play a one-game tiebreak match on a randomly selected machine.
The knockout stage consists of head-to-head, single elimination best-of-3 matches until the final, which will be best-of-5.  Players will be seeded according to group stage standings, then ACS qualifying rank. The higher seed in each match will have choice of machine or order for game 1 or 2 (at their discretion), as well as game 3. In the final, the higher seed will have choice or machine or order for any two of games 1 to 4 (at their discretion), as well as game 5. No machine may be played more than once in a match.
Rulings will be made in accordance with the unified IFPA/PAPA tournament ruleset.