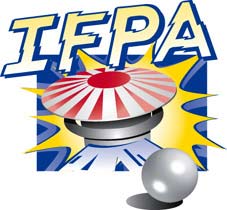 Statement from IFPA President Josh Sharpe:
The IFPA stands together with the Black Lives Matter movement. 
Our organization was created to promote the enjoyment of pinball throughout the world, and we cannot ignore the responsibility this platform now gives us to speak out against racism. We know that players have experienced racist comments and discriminatory treatment at IFPA-sanctioned events. We want to be clear: it is unacceptable and we will not tolerate it. People have been hurt by these comments and actions, and that is not ok. We will not allow the hurt to continue through events that our organization sanctions. Black Lives Matter. 
We are accelerating our work on initiatives to support organizers and players, with a focus on intentionally shaping a play environment where racism and other forms of discrimination are not tolerated. That includes resources for tournament and league organizers on how to deal with these issues and how to proactively shape a more inclusive community. Our goal is to make that available on the IFPA website in the coming weeks and to continue to add to it as an ongoing project. While we are creating and compiling these resources, we welcome anyone's thoughts on policies and resources that would be beneficial for competitive pinball. Please reach out and share your insights and recommendations to help support this work.
Most importantly, please contact us if you experience or witness any form of racism at an IFPA-sanctioned event. The global growth of the hobby brings challenges around awareness and accountability that we need players and organizers to help us address. We need all players to be vigilant and hold one another–and us–accountable so that we are all better equipped to address discrimination at pinball events. This is the only way we can move forward from conversation to meaningful concrete actions for change.
Statement from the IFPA Women's Advisory Board:
Black lives matter.
The Women's Advisory Board was formed in part to bring a more diverse set of perspectives into the IFPA. It is an extension of the anti-sexism work that existed long before the Women's Board was conceived. While women are more visible and a larger share of participants in competitive pinball events now than ever before, this community remains overwhelmingly white. Black, indigenous and people of color (BIPOC) are significantly underrepresented.
It is not enough to be "not racist" or "not sexist." Anti-racism needs to be as much a part of the conversation as anti-sexism. Some tournament directors, organizers, and players are already doing the work of anti-racism within pinball. It's time for the IFPA to join them. Being aware of and reacting in the moment to racism and sexism and other forms of discrimination is part of that work, but another part is being proactive.
We recognize that the work necessary to dismantle racism and sexism is ongoing. We are currently prioritizing making resources available, but we plan to expand and evolve them, as well as our anti-racist and anti-sexist initiatives, on an ongoing basis.
To that end, work has already started on the following initiatives:
In October 2019, we revised the

PAPA/IFPA Complete Competition Rules

to specifically prohibit offensive comments and actions related to gender, age, sexual orientation, disability, physical appearance, body size, race, or religion. We commit to enforcing these rules as written, up to and including banning players for egregious conduct, and we unequivocally support event organizers in enforcing these rules as well.

We encourage event organizers to modify our rules for their own use under the Creative Commons license. Please cite PAPA.org within your rulesheet in order to comply with this license.

Organizers of IFPA-sanctioned events should strive to create an environment where players feel welcomed as well as supported in reporting any unwanted or inappropriate behavior.

We are creating additional resources to support event organizers in all aspects of running IFPA-sanctioned events, from calendar and results submission and format selections to how to create codes of conduct and restorative processes to deal with issues of personal conduct within local communities.

We are working with the

Open Pinball Database

(OPDB) to provide a resource relating to machine art. This involves compiling an easily identifiable list of machines with explicitly racist and/or sexist artwork that players and organizers may have questions about. We plan to create reference material that explains which aspects of the artwork are problematic, places them within historical context, and identifies concrete ways to make a difference regarding the issues depicted. Leveraging these resources, event organizers can avoid including offensive art in their line-ups or call attention to the art in order to initiate deeper engagement with issues of representation, racism, and sexism in our hobby's history.
We welcome feedback and assistance from our community in creating and expanding these resources. While the focus of our organization is pinball, our commitment doesn't stop there. We hope that you join us in supporting BIPOC in your local communities and commit to doing the work to dismantle racism and sexism more broadly. All of us must be each other's allies. Intersectionality and collective liberation are the only path forward.