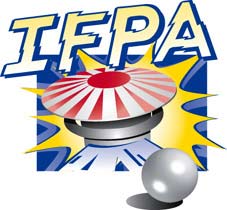 As we come to the end of another year, the 2023 season brings the changeover to our WPPR v6.0 system. Details on the WPPR v6.0 changes can be found HERE. The 2024 season also brings us some additional challenges with the IFPA sanctioning fee expanding to include Women's only events held in North America.
In order to close the books on 2023, we ask any organizer with open tournament results to submit those to us by Thursday, January 4th. Furthermore, any corrections to player misspellings, incorrect results, improper scoring issues, etc., need to be addressed by January 4th as well. Please take some time to review your own personal results to see if anything looks out of place.
Our plan is to lock down 2023 rankings on January 4th, and use the standings at that time for any IFPA-related campaigns (IFPA19 World Championship qualifications, IFPA Women's World Championship, Stern Rewards Program, Player of the Year, etc.). Any errors caught after that point in time will NOT impact the 2023 standings, although those changes will be reflected in the 2024 rankings going forward.
The 2024 season brings with it the start of qualifying for the following IFPA campaigns:
– IFPA North American Championship Series
– IFPA Women's North American Championship Series
– IFPA European Championship Series
– any IFPA Country Championship Series
– IFPA20 World Pinball Championship
– IFPA Women's World Pinball Championship
– Stern Pro Circuit (2024 season)
Any questions please contact us at ifpapinball@gmail.com, and remember that if your profile doesn't say 'Registered' with a green check mark, that we do NOT have your email address on file. Players that don't have their profile 'Registered' are ineligible to participate in any IFPA Championship Series.
With the North American Championship Series (NACS) and Women's North American Championship Series (WNACS) planned for January 20th and 21st, 2024 respectively, registration process is going to be fast. Players will have until the end of January 7th, 8pm CST to declare the State/Province they wish to compete in. Contact your IFPA State Representative to make sure you are registered for the state you wish to play in. Contact the IFPA Women's Advisory Board at ifpawomen@gmail.com for questions on the WNACS.