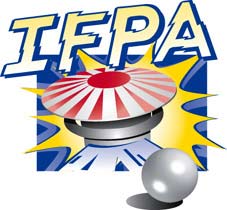 With the 2022 pinball season officially behind us, the World Pinball Player Rankings continues to show no signs of slowing down within the competitive pinball community. We wanted to take a quick look back at the growth we saw during 2022.
We're proud to say that the total number of IFPA sanctioned events for 2022 was 8.366.  Ignoring the COVID years of 2020 and 2021, this represents a 10% growth from the end of 2019 where we had 7,591 IFPA sanctioned events on the calendar. Total player attendance at those events was 188,308, up 8% from 2019.
In addition, the number of unique players that played in an IFPA sanctioned tournament during 2022 was 24,772, up 1.5% from the number of players that were active during 2019.
The IFPA wishes to thank everyone in the competitive pinball community for continuing to support everything we do to spread the world about our incredible sport to the masses.