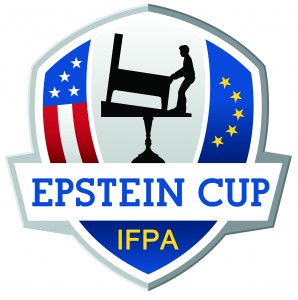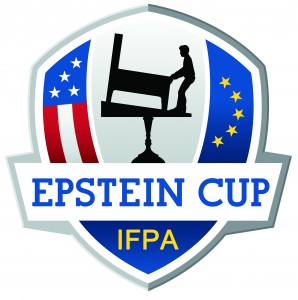 Team USA currently holds the Epstein Cup for another 10 days before it is once again up for grabs at IFPA16 in Italy on Thursday night June 6th.
8 players per side earn the right to represent their country in this prestigious event, so let's take a closer look at the rosters for both sides.
Team USA includes:
Current world ranked #1 and 2-time Major Champion Raymond Davidson from Mukilteo, WA
2-time Major Finalist Trent Augenstein from Delaware, OH
2-time Major Champion Cayle George from Seattle, WA
1-time Major Champion Zach Sharpe from Chicago
1-time Major Champion Robert Gagno from Burnaby, Canada
World ranked #25 David Riel from Pittsburgh, PA
1-time Major Champion Colin Macalpine from Austin, TX
1-time Major Champion Jim Belsito from Murrieta, CA
The 8 members of Team USA 2019 have accounted for 8 Major Championships along with 36 Major Championship Top 4's.
Team Europe includes:
4-time Major Champion Daniele Celestino Acciari from Italy
World ranked #4 Johannes Ostermeier from Germany
2-time Major Champion Albert Nomden from the Netherlands
4-time Major Finalist Mats Runsten from Sweden
7-time Major Champion Jorian Engelbrektsson from Sweden
1-time Major Champion Robert Sutter from Switzerland
1-time Major Champion Levente Tregova from Switzerland
World ranked #39 Erno Rotter from Germany.
The 8 members of Team Europe 2019 have accounted for 15 Major Championships won along with 31 Major Championship Top 4's.
For more details on the event, click HERE.