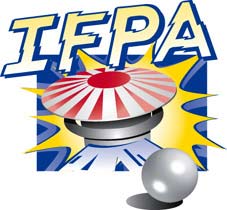 At the end of 2016 we announced the creation of a separate WPPR ranking specifically designed for Women-only events. We plan on using this separate rankings system to select additional women as Wild Card spots for the IFPA Women's World Championship starting in 2018.
We're excited to announce that there will be EIGHT of these Wild Card spots up for grabs for the 2018 IFPA Women's World Pinball Championship, increasing the field to 24 players.
These Wild Card spots will go to the 8 highest ranked women in the Women's WPPR ranking that haven't already qualified for a spot in the championship through the Main WPPR ranking system.
For example, both Robin Lassonde and Hannah Holmberg are both currently in the top 16 women ranked in the Main WPPR system, so they would be skipped when looking at the Wild Card spots available in the Women's WPPR rankings system. The first Wild Card spot would go to Echa Schneider, followed by Ellen Frankel. Louise Wagensonner and Zoe Vrabel would be skipped, making Megan Brown the 3rd eligible Wild Card spot . . . and so on.
The Women's WPPR ranking used for these Wild Card spots are available here:
https://www.ifpapinball.com/rankings/women.php?type=w
The highest ranked women under the Main WPPR ranking system can be found here:
https://www.ifpapinball.com/rankings/women.php