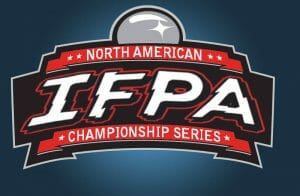 Starting on
1/1/18
, the IFPA is implementing an endorsement fee that will be required for any event that wishes to be counted as part of the IFPA World Pinball Player Rankings. Please note this is for North American events ONLY. The IFPA NACS will consist of the State Championship Series (SCS) in the United States, the Provincial Championship Series (PCS) in Canada and the District of Columbia Series (DCS) in Washington D.C.
The fees collected 
will be used to exclusively create individually self funding prize pools for the 2018-19 NACS season.
Below is how the endorsement fee will work:
Endorsement fees are required for each and every event submitted to the IFPA that wishes to receive WPPR points.
The fee is $1 per player per event for endorsement. (For example, 35 participants in an event would mean a $35 endorsement fee)
TDs are responsible for submitting payment to IFPA after results are approved. WPPR points will not be posted until payment has been received by the IFPA. Tournament directors will be able to make deposits into their account via check, money order and Stripe. A detailed walkthrough of how the payment process will work is available HERE.
Fees will only be paid based on when results are submitted. For example, a 20 player event that meets monthly is welcome to submit results monthly, and pay $240 over the course of the year. Each monthly event will be awarded WPPR points separately. Organizers are also welcome to pool together individual events into a league, keep their own internal standings for that period of time, and then submit those results annually instead. This would result in an endorsement fee of $20 for the year, however WPPR points would only be awarded one time per year based on that single submission. We leave that flexibility up to the organizers and players within each individual community. In addition, tournament directors are welcome to allow players in their event to opt-out of being included in the results submitted to the IFPA. In that case the fee for those players will not need to be paid.
Fees will be broken down as follows –> 75% contributes towards the relevant individual State/Province Championship prize pool, 20% contributes towards the North American Championship prize pool, 5% will be withheld to cover processing fees related to those payments.
ALL qualifiers for the various SCS/PCS/DCS championships will be included in the prize structure. In addition ALL participants in the IFPA North American Pinball Championship will be included in the prize structure. Details for those payouts will be available on the NACS official rules page.
Canadian Provinces will make payment in CAD, however their contribution to the NACS prize pool will be based on USD.
Rules changes for the 2018-19 NACS season:
Best 20 results within a State/Province/District will count for each player (similar to the way the World Rankings are calculated).
"Super States/Provinces" expansion of the qualifying field will be in play. Any States/Provinces that have a minimum of 400 unique players and 100 events held within that state during the calendar year will be eligible for that expanded 24 player final.
The title for the NACS will be the "North American Pinball Champion". In addition, the highest finisher at the NACS from any SCS participant will be crowned the "US National Pinball Champion". The highest finisher at the NACS from any PCS participant will be crowned the "Canadian National Pinball Champion".