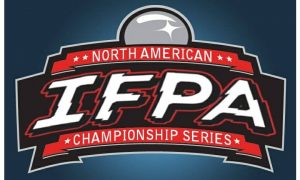 Qualifying for the 2018-19 IFPA North American Championship Series has just over a week left, but we wanted to take the opportunity to open up registration in advance to give players more time to respond to their invitations.
44 different IFPA State Championship finals (plus Wash DC) along with 8 different Provinces in Canada. These finals will all be held simultaneously on January 19th, 2018, with 832 finalists competing for their share of nearly $70,000 in cash, a State or Provincial title, along with a spot in the IFPA North American Pinball Championship.
View the qualifying standings HERE.
IFPA State/Provincial Representatives should be sending out emails shortly, although most have already done so with our short registration period. Important to note that if you do not have a registered IFPA player account, you are INELIGIBLE to participate. If you feel you should have received an invitation to one of the IFPA State Championships and did not, contact the IFPA immediately at ifpapinball@gmail.com, or Click HERE to register your profile.
Registration closes on Monday, January 7th at 8pm CST. Any player that has not accepted their invitation by that time will be ineligible to participate.
Remember that no player is allowed to compete in multiple IFPA State/Provincial Championships. Players that qualify for more than one IFPA State/Provincial Championship will have to make their choice during this open period of registration. This will mean that many states/provinces will go far past the top 16 players in order to fill all 16 spots (or 24 players for any Super State/Province).
Any questions about the SCS, or anything IFPA related, please contact us at ifpapinball@gmail.com
As State/Provincial Representatives alert us to who is attending, we will be updating the registration page HERE.