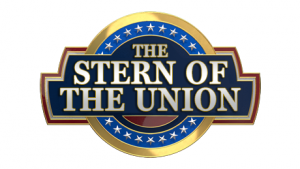 Sponsored blog post courtesy of Stern Pinball
The Stern of the Union Address will be on the first Tuesday of every month (holiday and vacation excepted). To read the full recap, please visit –http://www.sternpinball.com/…/stern-of-the-union-address-no…
Here are a few highlights:
– Ladies and gentlemen……The Beatles! To be one of the first to check out The Beatles pinball in person, make sure to stop by the Stern booth (#2013) at the IAAPA tradeshow taking place in Orlando next week.
– The Stern Army continues to grow with members spreading the word of pinball across the globe. Welcome Private Christopher Doyle of Texas (What's Brewing? Coffee Roasters), Private Michael Costalos of Adelaide, South Australia (Australian Pinball Museum), Private Drew Mulkey of Oregon (QuarterWorld Portland), Private Paul Michell of Adelaide, South Australia (Amusement Worx Australia), and Private Ryan Cazz of Australia (@Pinball ParadisePinball Paradise)
Congratulations to the following Stern Army members on their promotion from Private to Private First Class:
– Private First Class Bryan Broyles of Georgia (Portal Pinball Arcade), Private First Class Alex Harmon of Michigan (Blind Squirrel Tavern), Private First Class Brian Bannon of Missouri (Padavan's NY Restaurant), Private First Class Marcus Trevino of Texas (Versus Gameplay, Nickelrama Arcade, and BOS Pinball Lounge)
For more information and to join the Stern Army, please reach out to SternArmy@sternpinball.com
– Only 2 months left in the official Stern Army Iron Maiden Legacy of the Beast Tournament. Can you slay the beast? https://www.ifpapinball.com/maiden/
– Congrats to Adam Lefkoff for winning the Pinball Expo Flip Out Tournament, Eric Stone for winning the Pittsburgh Pinball Open, Johan Genberg for winning the Danish Pinball Open and Bowen Kerins for winning the 24 Hour Final Battle at the Sanctum Stern Pro Circuit events! The next Stern Pro Circuit events will be the Free Play Florida pinball tournament (November 9-11), OBX Flippers Fall Tournament (November 16-18), and San Francisco City Champ (December 15-16).
With only 3 events left on the 2018 Stern Pro Circuit calendar, who will be the 40 finalists competing in the Stern Pro Circuit Final next March? For full details on the Stern Pro Circuit and to keep up with the current standings, please visit – https://www.ifpapinball.com/circuit/
– This month's Stern Spotlight featuring Reyna Cortes!