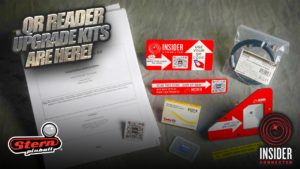 The IFPA is excited to announce that Stern has added Pro and Prem/LE Insider Connected Kits to the Stern Rewards Program.
This is open as an additional reward to anyone that has qualified for the rewards program, with the ability for players to purchase as many kits as they need to get their pinball collection upgraded to Insider Connected.
Any questions please contact us at ifpapinball@gmail.com.
Detailed rules for the $tern Rewards Program, including an updated list of qualifiers, and updated list of rewards available can be found HERE.